Non-fiction may not be everyone's cup of tea and to be honest, they were not really mine either. Here are my favorite non-fiction books.
Brain on Fire: My Month of Madness by Susannah Cahalan 
Brain on Fire is Cahalan's memoir of her descent into madness from an auto-immune disease. The book reads like a novel as it is filled with intrigue and suspense as she navigates her time in hospital through records and interviews with her family, friends and doctors. A movie of the same name is currently in production and will star Chloe Grace Moretz as Susannah.
2. Signs of Life by Natalie Taylor
Signs of Life is Natalie Taylor's memoir of her incredible journey as a widow after her husband dies in a freak accident-all while she's 6 months pregnant. Taylor tells her story from a series of journals she wrote in the months after her husband's death and the birth of their son Kai. It is a haunting and depressing account that seems to capture the true spirit of family and friendship.Recently I learned that Natalie recently remarried and just had another baby. Congrats!
3. The Boys in the Boat by Daniel James Brown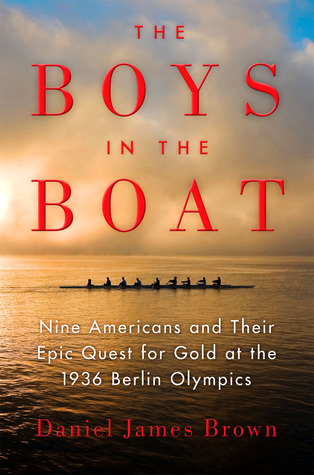 This historic account of the University of Washington's rowing team is a non-fiction book that really can't be beat. It follows the lives of the team as they experience ups and downs as rowers in the early 1900s. Set against the Great Depression and the second World War, the story is an inspiration. The main focus of the story, Joe Rantz, is a heroine of his own kind. Abandoned by his family during his teen years, his determination to make something great out of his life is contagious, leaving readers with a new appreciation for the finer things in their lives.
4. Persepolis by Marjane Satrapi
Satrapi's graphic novel depicts her childhood in Tehran during the Islamic Revolution and her teenage years spent in Vienna away from her family. In a modern day world of biases coverage of the Middle East, Persepolis is a stunning account of what it really is like to grow up in Iran.